Women Only Smoker Fights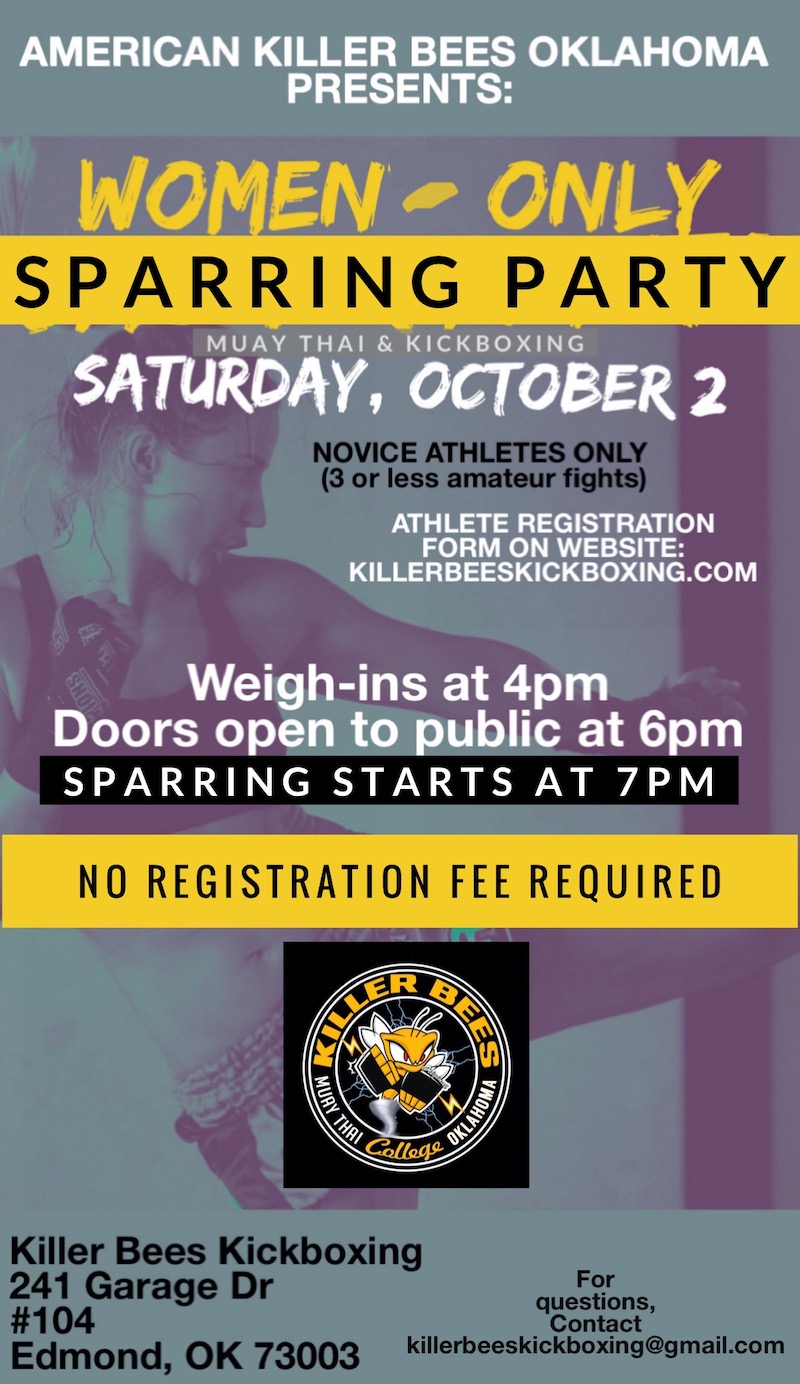 Click Here To Sign Up!
Date:
Saturday, October 2nd, 2021

Location:
241 Garage Drive
#104
Edmond, Oklahoma 73003

DETAILS:
Weigh-ins at 4pm
Doors open to spectators at 6 pm
The fights start at 7 pm
*PLEASE BRING YOUR OWN GEAR*

You need to bring
-16oz gloves,
-mouth guard,
-shin guards,
-head gear

You may not end up using all of these, but it is up to the discretion of both opponents on what they agree upon when it comes to protective gear. So bring ALL OF IT just in case. Better safe than sorry.
MATCH-UPS:
You will be notified when someone has entered your weight division.
We will ultimately match you up with someone closest to your experience level and size. We want this to be as fair as possible for everyone.
MUAY THAI RULES- please note:
No elbows for this event.
If you have any questions? Send an email to Killerbeeskickboxing@gmail.com
Click Here To Sign Up!